Boarding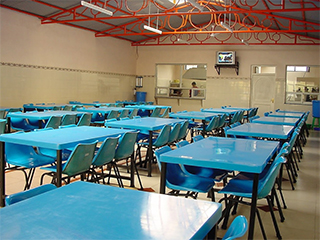 Babas' residential block is an institution within an institution. The hostel is an important institution in Baba. With activities like debates, musical evenings, indoor games, tournaments, speeches and cultural programs that are organized on a regular basis, living in Baba develops an fun, energetic and outgoing personality among students. Living within the school premises also serves to lessen the burden that the students and their parents who live a considerable distance away might face. Here, children are guided to develop qualities like emotional maturity, moral courage, broadmindedness, tolerance, cooperation, sympathy etc.
Some of the major features of living at Baba are:
Spacious and clean hostel complex.
An English speaking environment with specially developed study hours in the morning and the evening under the supervision of qualified and experienced teachers.
Hygienic, clean and well maintained dormitories.
Regular games and exercises facilitated by the well trained experts.
A state of the art multimedia system with home theatre setup.
Two international size basketball courts.
An international size badminton court.
A table tennis hall which is situated within the hostel complex along with an outdoor play station and a mini Futsal Ground.
Infirmary with an experienced nurse to monitor the physical status of the children.
Quarterly meetings between parents and hostel incharge to communicate the progress of individual children.
The staffs gives great emphasis on the development and maintenance of the student's disciplinary, ethical, cultural and moral standards.
A clean and hygienic dining hall that provides a well balanced diet.
A team of highly qualified and experienced teachers to help the students in different subjects.
Day Boarding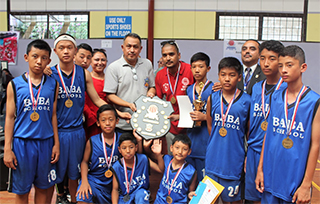 In keeping with its vision of making the school a center of academic excellence, Baba school also has a Day Boarding program. The primary purpose of this program is to provide additional academic support to the students who need and seek them. The students are evaluated every three months and the report is distributed to the parents.
The main objectives of the Day Boarding programs are:
To identify the students who are academically weak and help them strengthen and overcome the weakness in a fair and considerate environment.
To encourage students to aim and achieve higher academic and non-academic excellence.
To help the students utilize their time in a highly productive and positive manner.
To provide a more stimulating environment that foster the development of a child both physically and mentally.
" My child is enjoying her new school and is happy with her teachers. Little things in life matter and she has started taking care of those little things. She has become more confident and has started taking decisions on her own. "