At Baba School, nothing is more important to us
than your child's wellbeing.
When you give us the responsibility of educating your child, we take it seriously. At Baba School, every child's safety, development, and happiness is our utmost priority. Because we know that it is your priority too.
We advocate, encourage, practice non-violence.
As an institution, we preach and practice non-violence. We stand against bullying and harassment, disencourage any abusive behavior in our pupils, and encourage them to stand against it. We regularly run anti-bullying programs for students and staff in collaboration with fellow organizations.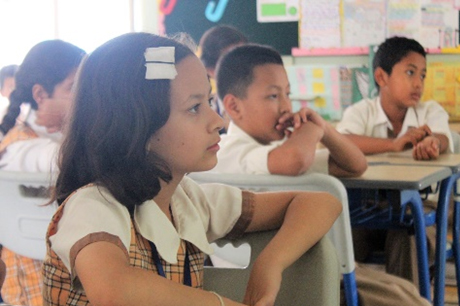 We prepare your child for the world.
We always think bigger and better for your child. S/he is groomed to stand out in an ever-changing global society. We focus not only on providing international education but also developing the essence of inclusivity, responsibility and good leadership in your child — just what the world needs.
We encourage children to break the mold.
At Baba School, we don't believe in producing cardboard cutouts. Every child is unique with their own strengths and weaknesses. We provide a personal learning journey for every child so that they can recognize their strengths, and pursue their passions and interests. We are the stepping stone to help your child realize their full potential.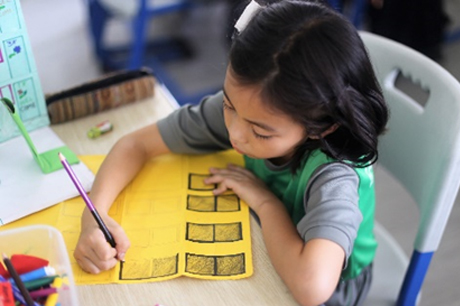 We embrace new technology.
The future is already here. At Baba, we keep ourselves up to date with new technology and assist our students to comprehend, appreciate and use it to their advantage. We drive our students to be technology literate, always curious about new developments in the field, always adaptive, and as Steve Jobs famously said, "hungry", not only to consume but also to produce.
We have a strong literacy program.
Reading and writing skills are the groundwork for a successful academic career. Our trained teachers are equipped to teach students reading comprehension strategies and writing skills, helping children understand within and beyond the text.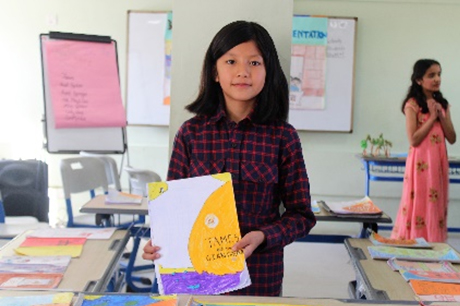 We provide values-based education.
A child spends more hours in school than at home. Hence, a school plays an important role in shaping students' values and in helping them make sound, good choices. We care about character development and embed core values such as integrity, respect, compassion and responsibility in our students, and teach them citizenship — how to be a part of the class, a good member of the society, and that their voice counts.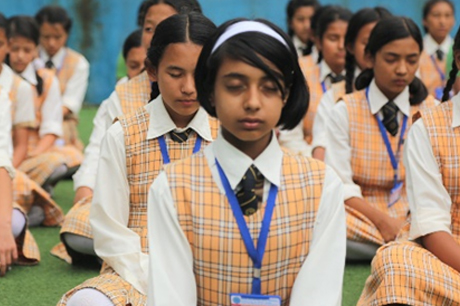 We take necessary precaution against COVID-19.
With COVID-19 still being a health concern, our staff and teachers have been trained to take all precautionary measures against the spread of the virus. Frequently touched surfaces on the school premises, including desks and benches, are regularly sanitized, and social-distancing is practiced whenever possible. Masks or face shields are mandatory in school premises until the vaccines become accessible for everyone.
At Baba, C is for success.
Critical thinking, Creativity, Collaboration and Communication are key to a successful academic and professional career. We nurture essential skills to equip children to overcome challenges, be critical thinkers, collaborators and lifelong learners.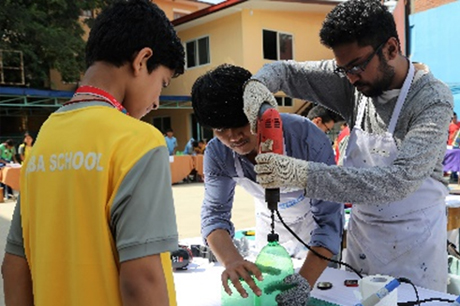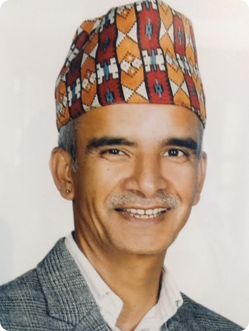 I am a parent of a Grade 10 student, Saksham Dhungana. He has been studying at Baba School since pre-primary. Two of my older daughters also studied at Baba and they enjoyed their time at school immensely. Hence, I decided to enroll Saksham at Baba too. I am happy with the school's services and that it took full safety measures while taking classes during the COVID-19 pandemic. They have maintained the academic competencies of the students during this difficult period as well.
I would definitely recommend Baba school to any other parents who are searching for a good school for their children. Having said that, I would however encourage the school to also prioritize the students' mental health during this unfortunate pandemic.
Parent of Saksham Dhungana
My son Aakash Thapa is a student at Baba School and I am very pleased that he has access to their wonderful education facility and their curriculum activities. The exposure has made Aakash very confident and has enabled him to think outside the box and push the envelope. I really do not have any complaints whatsoever, and would happily recommend the school to all my friends and family.
Rup Singh Thapa