At Baba School, nothing is more important to us
than your child's wellbeing.
While SEE is an important landmark in your child's academic cycle, the goal at Baba is to not just see them cross over this test, but to ready your child for top colleges and universities in Nepal and abroad. With college right around the corner, we want your child to have every academic advantage.
With our curriculum for grade 9 and 10, we empower your child to broaden their horizons and provide them with skills required to succeed in a globalized world and achieve their fullest potential. Along with prioritizing academic excellence, during these last 2 years of your child's school life, we also support your child's personal growth and prepare them for the years ahead. Career counselling and college application guidance are also offered, so your child can find the most suitable college placements and get a jump start on their higher education based on their goals, ambitions and aspirations.
The BSP curriculum is always undergoing progressive, critical review so as to ensure that it remains dynamic, comprehensive, and well suited to the needs of a rapidly changing – global society and the child that's growing in it.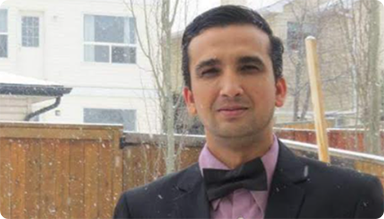 Anugya Pokharel, my daughter, studies in Grade 9 of Baba School. She is a very smart child and is an active participant in every school activity. I always wanted her to be confident, and I believe that Baba's approach to education and the overall growth of each student has had a big role in her growth. Besides this, I really like the school's friendly management and caring attitude. The fact that are they are taking various virtual methods to continue education during this pandemic is commendable. The knowledge that Baba is doing all the thinking for my child's education keeps me stress-free. My child isn't just learning, she is falling in love with the very idea of learning.
Sudeep Pokharel
My two children, Akriti and Aditti Lama are enrolled in Baba School, in Grade 5 and 2 respectively. I am thoroughly impressed and satisfied with the quality of education and facilities that Baba provides as they have exceeded my expectation. My children are outspoken and outgoing, well-spoken, and well-mannered thanks to the extra-curricular activities that they are engaged in at the school. They are well-spoken and well-mannered, and the credit goes to the institution. The knowledge that my daughters are well taken care of at Baba puts me at ease regarding their future. I highly recommend the school to my friends and relatives. I do request that the management speed up their initiation to introduce language classes.
Anil Lama