When you choose Baba School for your child,
you choose education of the highest academic quality.
Your child will receive world-class education in a challenging and encouraging way that prepares them for college and beyond. Baba School will provide all tangible and intangible support to ensure the same. Besides the fees, we do not ask for other financial contributions to operate the school.
Tuition and school fees are established at the beginning of the year and are payable on a monthly basis. Additional bills are subject to any additional amenities used by the student. We request parents to pay the fee personally in the account section, or via bank wire. Sending tuition fees through your child is neither encouraged nor entertained.
Term and Conditions:
Monthly Fees are payable for 12 months.
Fees are also payable on a monthly basis. Fees should be cleared within the 5th of every month as per the Nepali Calendar. Failure to clear payment within the stipulated period will lead to 5% fine on remaining balance.
Full payment at the beginning of the academic year (Jestha to Chaitra) will entertain
10% discount. The payment has to be made within the month of Baisakh.
Report cards will not be issued at the end of the year for pending bills.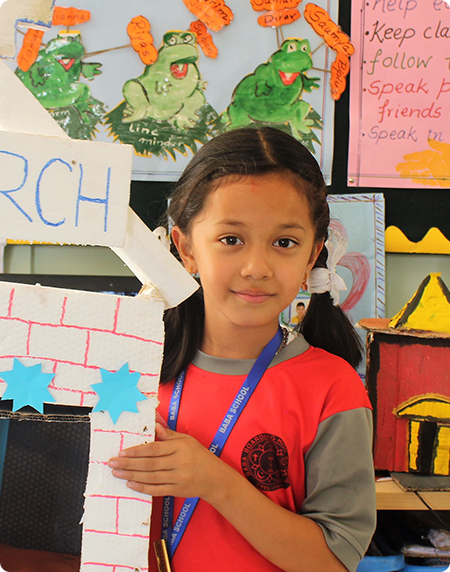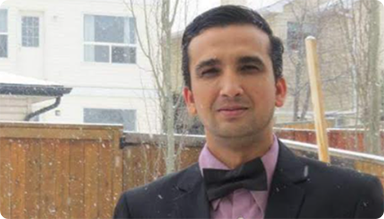 Anugya Pokharel, my daughter, studies in Grade 9 of Baba School. She is a very smart child and is an active participant in every school activity. I always wanted her to be confident, and I believe that Baba's approach to education and the overall growth of each student has had a big role in her growth. Besides this, I really like the school's friendly management and caring attitude. The fact that are they are taking various virtual methods to continue education during this pandemic is commendable. The knowledge that Baba is doing all the thinking for my child's education keeps me stress-free. My child isn't just learning, she is falling in love with the very idea of learning.
Sudeep Pokharel
My two children, Akriti and Aditti Lama are enrolled in Baba School, in Grade 5 and 2 respectively. I am thoroughly impressed and satisfied with the quality of education and facilities that Baba provides as they have exceeded my expectation. My children are outspoken and outgoing, well-spoken, and well-mannered thanks to the extra-curricular activities that they are engaged in at the school. They are well-spoken and well-mannered, and the credit goes to the institution. The knowledge that my daughters are well taken care of at Baba puts me at ease regarding their future. I highly recommend the school to my friends and relatives. I do request that the management speed up their initiation to introduce language classes.
Anil Lama