"I have no particular talent. I am merely inquisitive."
– Albert Einstein
We encourage children to hone their inquisitive mind. Unlike the traditional classroom approach where the teacher does the teaching and the children are mere bored and unengaged listeners, the inquiry-based learning emphasizes the student's role in the learning process. Hence, it is the student that asks questions, explores materials and shares ideas. The outcome being students who are eager to self-learn; independent in their thoughts and their approach.
Why opt for inquiry-based learning?
Ensures a fun learning experience
Helps build critical thinking and communication skills in children
Keeps curiosity alive and kicking in students
Allows children to take ownership of their learning
Enables children to fall in love with learning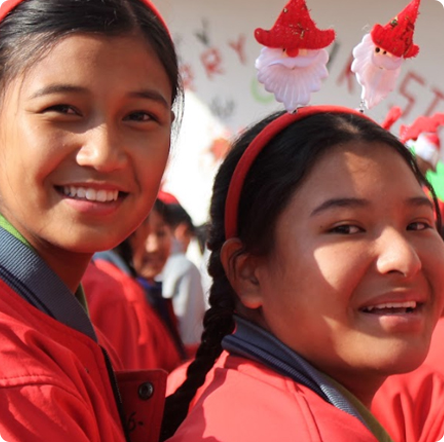 My child, Nitisha Nepal has been studying in Baba School since UKG. While we initially enrolled her in the school due to its close proximity to our residence, throughout the years I have found more reasons to continue her education at Baba. My daughter has access to up-to-the-minute facilities and the best elementary program. The teachers and staff are friendly and accommodating. I really hope that in near future Baba will introduce higher education (+2) as well so that my daughter can continue her education with them.
Niranjan Kumar Sharma
I am Rammani Dhital, a former student of Baba School. I am also a parent of a Grade 10 student at Baba School. Her name is Pranisha. As a result of Baba's curriculum and academic culture, I have found her to be disciplined, hardworking, ambitious, responsible, and devoted towards her studies. I find Baba's clear and shared vision of the school and its conducive learning environment very reassuring. That's why I would definitely recommend Baba School to my family and friends.
Rammani Dhital