When you choose Baba School for your child,
you choose education of the highest academic quality.
Our transportation system covers nearly every part of the valley. Every year, we review and reassess our routes so as to cater the quickest and most convenient route for our students. To ensure the utmost security for our students, we have a team of professional and disciplined drivers and helpers to manage the travel. We provide transportation for both day scholar and day boarding students. We also provide door to door van service for pre-school children. For safety reasons, students are always required to travel in the assigned school buses. The timing and route instruction is given during the time of admission itself.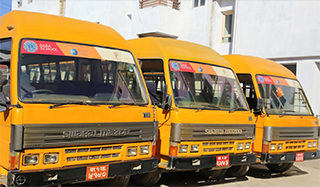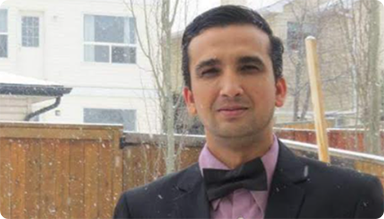 Anugya Pokharel, my daughter, studies in Grade 9 of Baba School. She is a very smart child and is an active participant in every school activity. I always wanted her to be confident, and I believe that Baba's approach to education and the overall growth of each student has had a big role in her growth. Besides this, I really like the school's friendly management and caring attitude. The fact that are they are taking various virtual methods to continue education during this pandemic is commendable. The knowledge that Baba is doing all the thinking for my child's education keeps me stress-free. My child isn't just learning, she is falling in love with the very idea of learning.
Sudeep Pokharel
My two children, Akriti and Aditti Lama are enrolled in Baba School, in Grade 5 and 2 respectively. I am thoroughly impressed and satisfied with the quality of education and facilities that Baba provides as they have exceeded my expectation. My children are outspoken and outgoing, well-spoken, and well-mannered thanks to the extra-curricular activities that they are engaged in at the school. They are well-spoken and well-mannered, and the credit goes to the institution. The knowledge that my daughters are well taken care of at Baba puts me at ease regarding their future. I highly recommend the school to my friends and relatives. I do request that the management speed up their initiation to introduce language classes.
Anil Lama