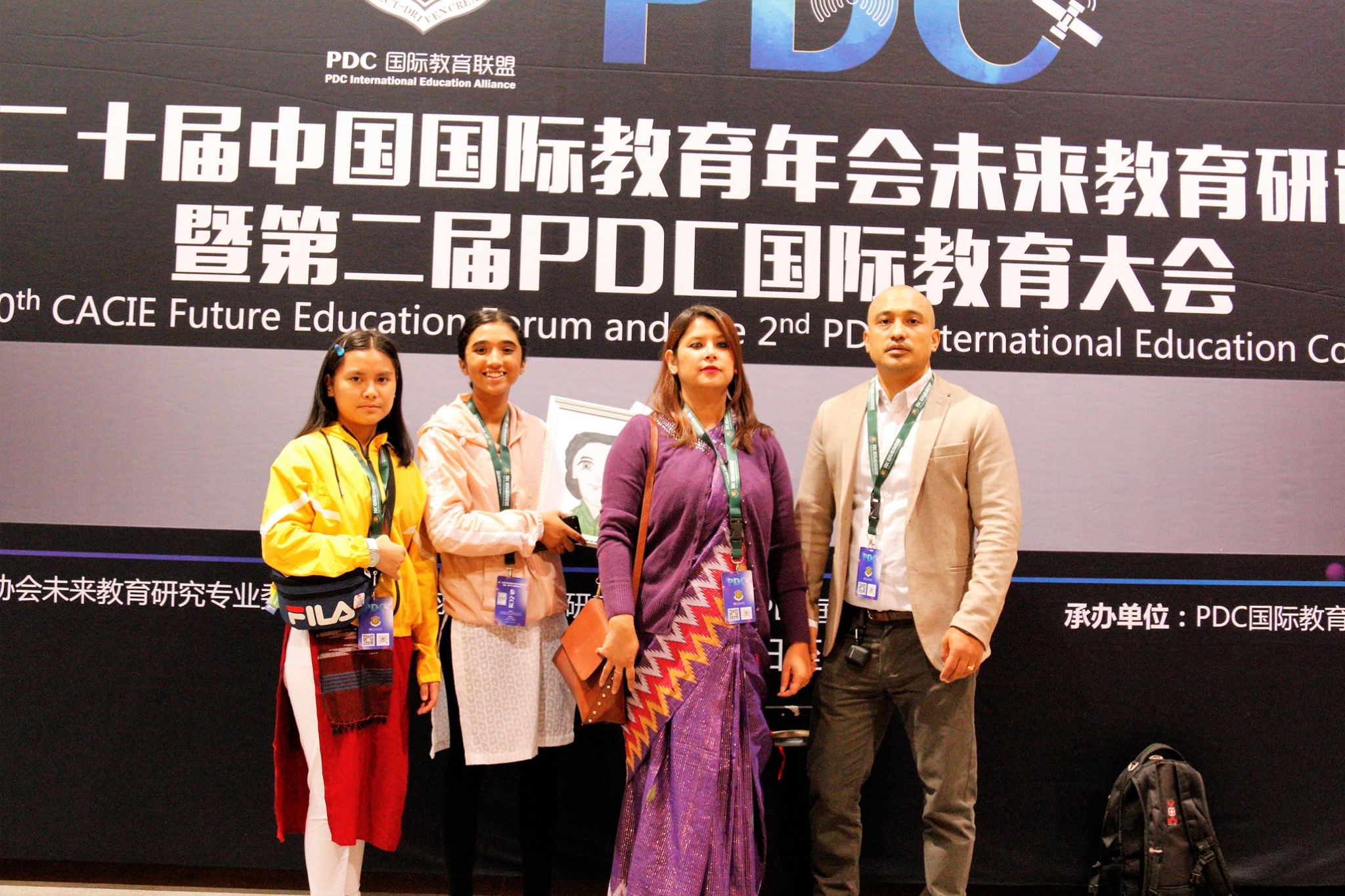 Day 1 PDC Conference
It is a great pride and privilege for us to have our Principal Ms. Irine Shrestha appointed as the
Co- chairman of PDC International Education Alliance Council and Director Mr. Arvind Pradhan
as a Think Tank along with other experts around the world. They represented Nepal for PDC
International Education Conference held in Beijing, People's Republic of China at the China
Science and Technology Museum with presence of more than 500 experts, scholars and
education practitioners from the United States, Finland, Australia, Germany, Canada, Japan,
China, United Kingdom, Russia, Spain and New Zealand. They were also accompanied by two of
our students who got the opportunity to be a part of the conference. At the conference,
educational experts from various countries made in-depth discussions and exchanges on
changes in the core competencies of the students and education modes.
" My child is enjoying her new school and is happy with her teachers. Little things in life matter and she has started taking care of those little things. She has become more confident and has started taking decisions on her own. "